Every company aspires to have a great reputation, especially online. A company has to be protected from negative attention, in order to retain a positive status within the business world.
What are the primary causes for a company to develop a negative reputation?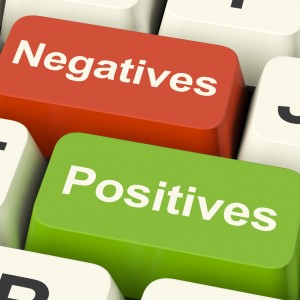 Businesses are required to have a lawful obligation to their stockholders when it comes to increasing profit, which can generally be considered a main reason why a corporate reputation can be affected. Decisions made by the company without considering conducting market research can initially affect a corporate reputation, which could also damage profitability.
How does a company challenge an established poor reputation?
There are a number of steps you can take once a negative reputation is discovered. The initial step would be to detect why the damage has occurred and what the cause of it was. Next, the issue has to be rectified, and then the business should seek to deliver an announcement through the media, informing the public that the issue has been resolved. Finally, the company will have to prepare for public queries and scrutiny about the establish reputation.
How can a company maintain its positive reputation and avoid developing a negative one?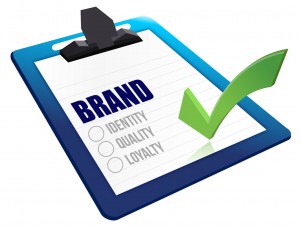 If you want to maintain a positive reputation, you should consider the values to be comparable to maintaining a respectable reputation as an individual, which you would like to build as a helpful company with an honest approach. Loyal customers will find this more appealing and will value the integrity and consistency of the company.
Can a negative reputation about an individual affect public opinions about a company?
This is a major issue, and the answer is, yes. A customer will prefer to communicate with companies that have the same values as them, and any individuals not reflecting the same morals as the company can affect the outlook of the whole business.
Customers will be more likely to look elsewhere for business if they don't trust the company in question, due to their negative opinions of an individual within the organisation.
Where is the major influence of a reputation in a business? Upper-management or the people below?
Keeping a productive culture within the workplace is vital, and it should be echoed throughout all departments of a company. Once this has been recognised, it can also be reiterated from the upper- management.
Effectively, upper management overlooks the company which ultimately means they should be able to improve self-sufficiency, consistency and the security within the corporation.
How is reputation management any different from Public Relations?
Reputation management is an approach towards the online world which aims to tackle and alter the public perception of a business, whereas PR is a reputation management strategy. Online reputation management has a structure that tackles negative search engine results that have been directed at companies, although the initial arrangement has a much wider scope and effect.
Can a broader online presence help to change a company's reputation?
Yes, anybody can publish online, and the World Wide Web has developed into the biggest database worldwide that allows the public to express their opinions which have been influenced by people publishing online.
A resilient and effective online presence has a vast improvement in strengthening the reputation for a business.
How can negative feedback be controlled in a public environment? For example, how can it be managed within social media?
A company in this day and age has to be able to tackle negativity in a professional and honest manner, rather than showing no concern or simply dismissing the issue. It must be shown that there is a plan to solve the problem, which can ultimately encourage the public of the organisations trustworthy, reliable company.
Feedback should be viewed as valuable comments to a company. Failure to solve the issue professionally can initially deter future customers and current clients.
Would it be an advantage to have a departmental team to manage undesirable publicity? Or should it be addressed by a specialised business?
Handling any form of publicity should be a top priority for any organisation. Making the choice to work with a team inside or outside of it is your own decision. Companies like 1Up Reputation specialise in this field of work and can help you to control the businesses online reputation whether it is inside the business or external.
What is the connection between brand building and reputation management?

Branding deals with public acknowledgment and appeals as the main objectives, whereas reputation management helps to change public perceptions and also provides expertise and tools to measure the entire situation. An initial reputation management strategy is a way of expanding your brand to the public.